Browsing articles from "April, 2013"
Two more weeks to go!  I'm proud of myself having completely stuck to the schedule for the past two and half months.  I haven't skipped a workout at all.  In fact, I've actually skipped rest days (not bragging and not recommending the latter; it's just a fact.  Will explain later).
As promised by my wonderfully supportive beau, he got me this lululemon Live Freely tank as my reward for finishing Phase 2 of the program.  I think this is my favoritest lululemon tank yet!
It exists and it's SO GOOD.  Here's a square of it with CLEAN peanut butter frosting on it.  Look how moist it looks!
Since starting Jamie Eason's LiveFit Trainer last month, I've been jone'sing for some treats.  I have the occasional chocolate protein bar, but those can be sugary and more caloric, plus — I was really just craving chocolate CAKE.  So I started Googling and discovered the most amazing chocolate protein cake recipe ever.  It's 100% clean and high in protein.  Since discovering this recipe, I've baked this about half a dozen times using several variations with different ingredients and sizes (don't worry, I'm not eating it all by myself; I share!).
And feeling fab!  I'm in the middle of week 6 now, so I'm on Phase, like, 1.5… :)  Here I am sporting my new I-just-finished-Phase-1 rewards at the gym: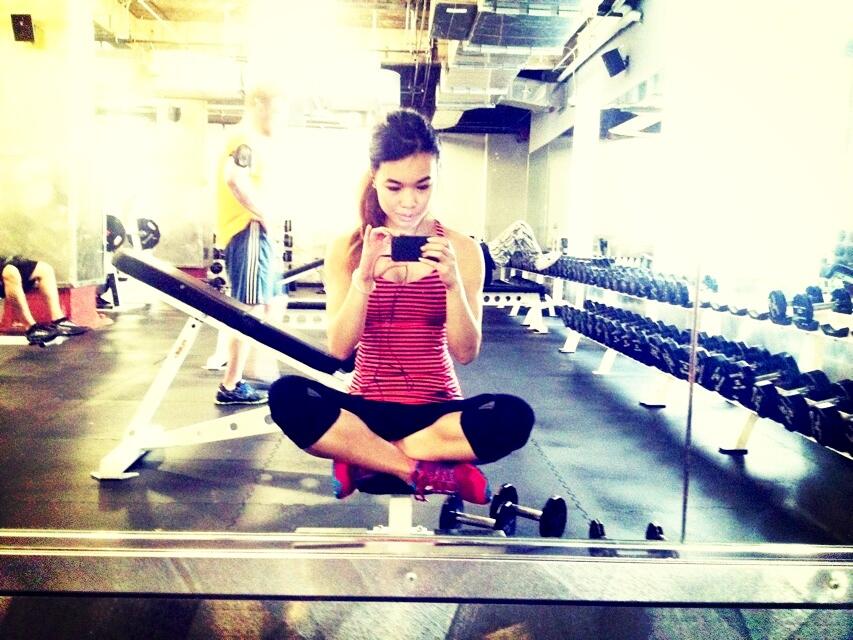 View full post »
Recent Posts