One of my very favorite places in the world, Point Isabel, which I affectionately call The Urban Wilderness, was affected by the recent oil spill heard around the world — the Cosco Busan Oil Spill.  It may have happened miles away two weeks ago, but this area is still very much affected.
What appears to be a make-shift barricade to keep the oil out, but there was too much oil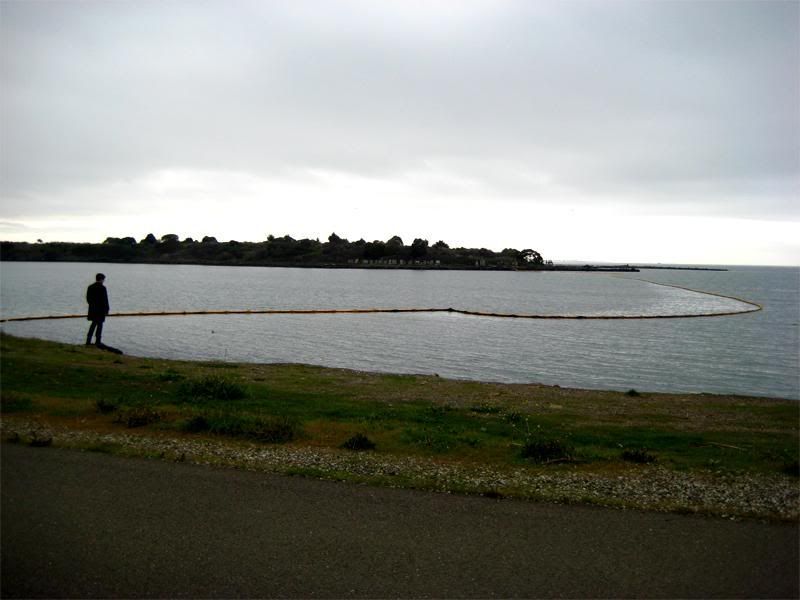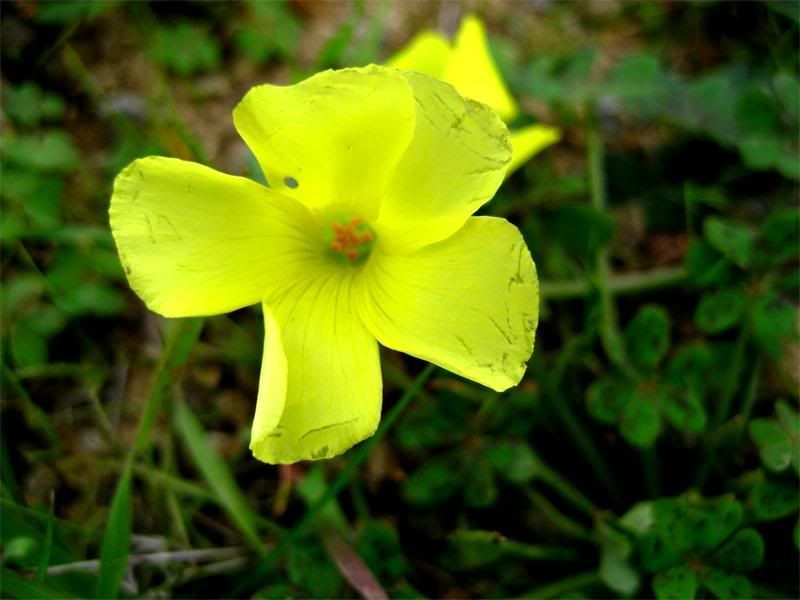 I've never seen a snail this jet black before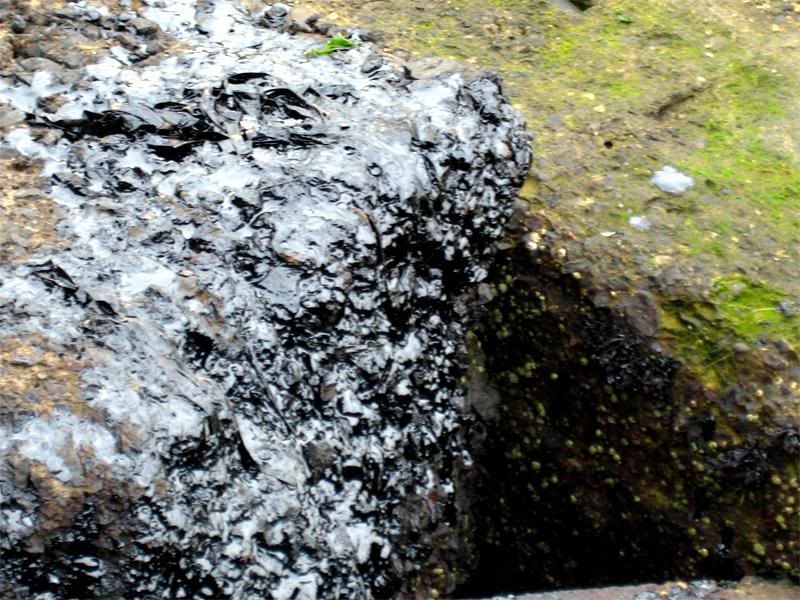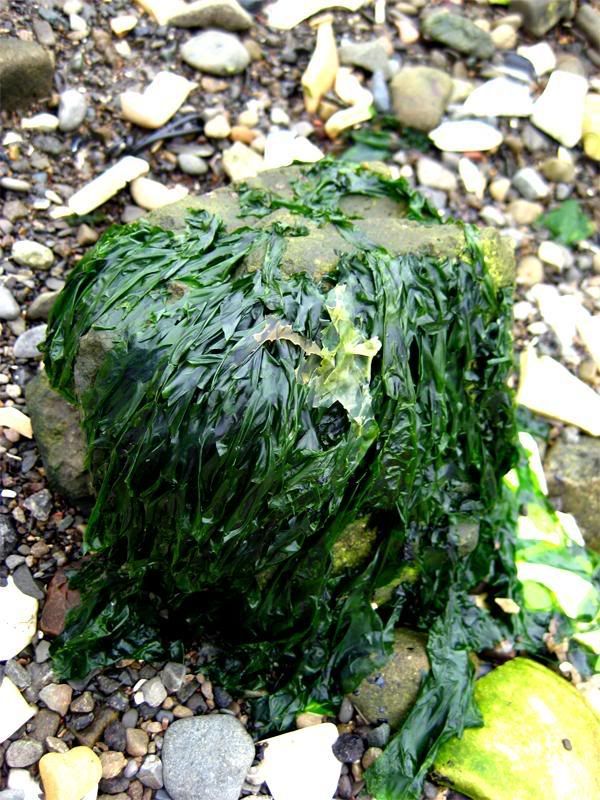 A heron among the others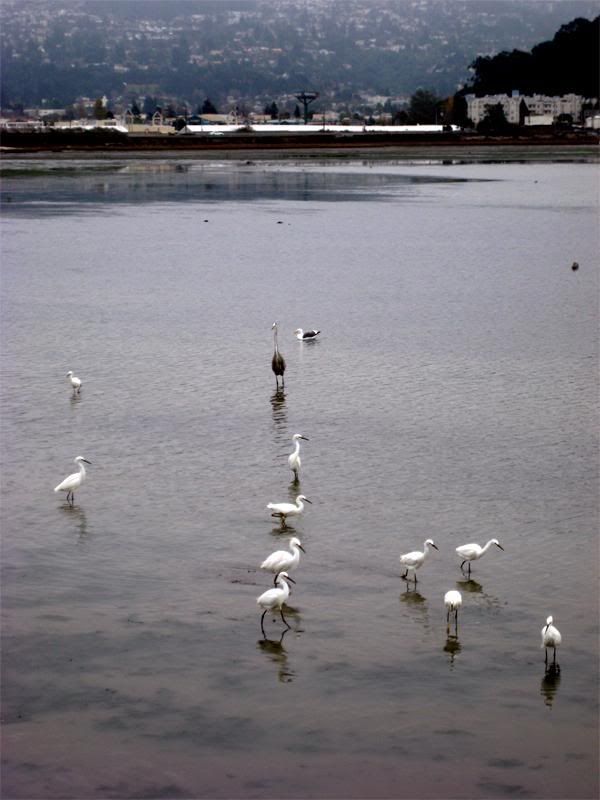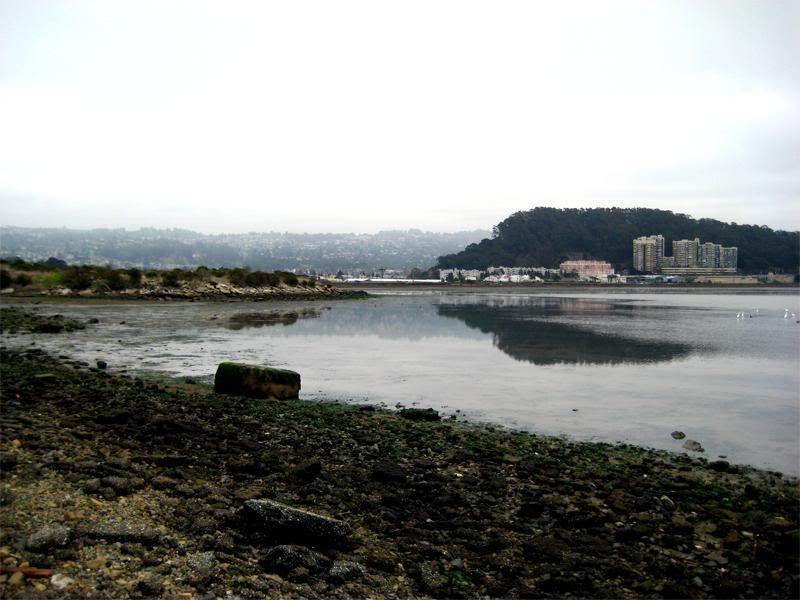 I fell in love with this tiny little crab shell

I sacrificed my cute shoes to explore The Urban Wilderness and take photos

My favorite tire and mi casa

Apparently, a couple hundred thousand gallons of oil from the tanker was spilled into the ocean.  Clean up is going to take a very long time.
To see the Urban Wilderness in better times, see my post on the Rainbow Color Edition of the Urban Wilderness from several months ago.
♥♥♥
♥♥♥
Tags: adventure, east bay, oil spill, photos, point isabel, richmond, slice of life, urban wilderness